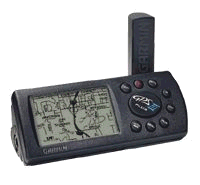 GARDYLOO
The GarminTM GPS File Conversion Utility
GARDYLOO is a DOS utility that works with Garmin GPS receivers and the GARDOWN file transfer program. GARDYLOO and GARDOWN are free. GARDYLOO converts between various file formats as shown by arrows here:


Click on any of the file types above to learn more about them. The general syntax for using the DOS command prompt utility is
GARDYLOO <opt> <infile> <outfile>
with one option selected from those shown above and the names of the input and output files. GARDYLOO also has a track reduction option (-T2T) that removes unnecessary points from a track.

Click here to download the program (101545 bytes): GARDYLOO.EXE Save it at some location in the DOS PATH.

Contact the author by email: Peter.Allan@home.com

|GARDYLOO|
|Track File| |Waypoint File| |Coastline Data|
|DXF File| |ASR File| |Speed Data|

Copyright © A. Peter Allan, 2000. All rights reserved.